Healing your Younger Selves
September 15 -2:00 pm

-

5:30 pm
Sunday, September 15th, 2019, please come join us at 2 PM- 5:30 PM Pacific Time in Encino to
experience a grand personal breakthrough!
New: This is also available through live video streaming on Vimeo!
Watch live from anywhere in the world.

Healing your Younger Selves
Recalibrating Your Memory with the Dream Future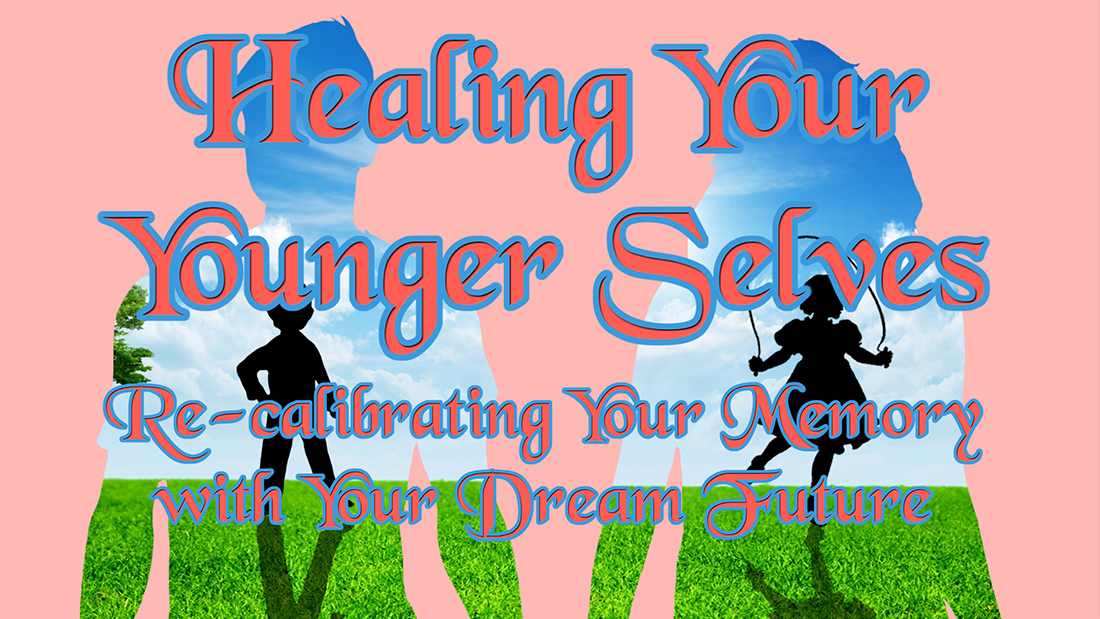 You seek freedom to be yourself, to be who you came to be. But the limitations you picked up in your past can still strangle you emotionally and mentally today. They can keep your self-image diminished, so that you remain vulnerable to guilt, fear, and powerlessness. And worst of all, they can severely limit the potentials and possibilities of your future.
Yes, you've been traumatized, hurt, and damaged. You've suffered through painful dramas and feelings of isolation. But whether these "hard knock" events have served to strengthen you or weaken you, you no longer need to bring them along into your New Life in a New World.
Did you know that you can change them quickly, even miraculously, allowing you to fly free and live a happier, more fulfilling life?
You can heal the selves you have been as well as the impact of the events you experienced. You can drop your burdens and step into your life's purpose. And you can lift your mind talk from the endless repetitions of your old, sad story into a new, truer story of you. In short, this healing is a vital and necessary part of your Divine Plan and Spiritual Path Home. What's more, it allows you to start manifesting your desires into this life, today.
No matter what level of evolution you are, you can heal your past now and lift the vision of the future you have already put in place.
You can rewrite your history and your future!
So how do you do this amazing feat?
In this loving and impactful seminar, Galexis will take you through the steps.
You'll learn how to;
* Heal painful woundings in your past while not having to experience them all over again (and again)
* Reduce or eliminate the incessant mind talk that comes from the unfinished business of the past
* Rebuild your self-value and self-love so you can fulfill your Divine Purpose
* Retrieve your lost power, spiritedness, and joy
* Feel inner freedom and happiness, unencumbered by most concerns and even toxic people
* Align easily and elegantly to a beautiful future you can really and truly have
Come join us on Sunday, September 15th for another life-changing experience from Galexis!
We hope to see you here,
Ginger and Daniel
$29.00Buy Now