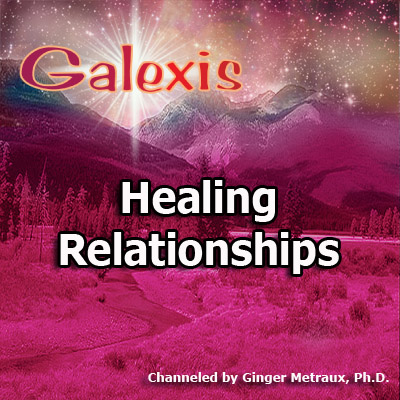 Item Number: 081
Healing Relationships
Length: Approx. 3 hours
Price: $34.97
Like most people on the planet, you were raised in a culture known for its dysfunctional relationships. Divorces are at an all-time high.
Even if you only occasionally watch the talk shows, you hear about peoples' difficulties in relationships and the results of twisted and distorted co-dependencies.
So if you desire a happy relationship you must understand the pitfalls and the traps.
Galexis explains the typical co-dependent patterns of romantic and marriage relationships and how to stay out of them. Now you can identify and avoid potential pain and limitations before they begin, and develop
relationships in which you can be yourself, where you are safe to love and be loved, and where you realize your spiritual path, all at the same time.