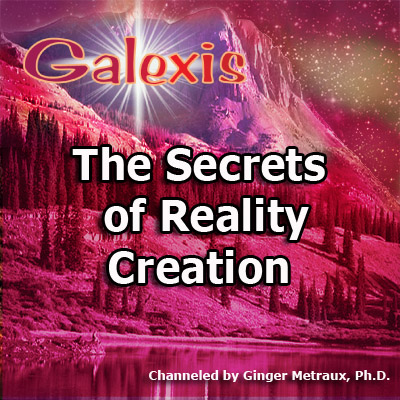 Item Number: 091
The Secrets of Reality Creation
Length: Approx. 4 hours
Price: $34.97
Prepare to see your reality in a new and more empowering light. There are four static secrets of being and three dynamic
secrets of doing. If you follow these, they can bring to you whatever reality you choose to manifest.
Galexis explains these seven profound secrets and how to utilize them effectively to manifest in your daily, physical life.
After an in-depth question and answer segment, Galexis takes you on a "creation journey." If you know what you would like to have in your life, or are following a greater Vision or Dream, then use this workshop to propel you into the reality of having it!