Magical Money Manifestation Part 2
February 9, 2020 -2:00 pm

-

5:30 pm
Sunday, February 9th, 2020, please come join us at 2-5:30 PM Pacific Time.
Magical Money Manifestation Part 2
Developing Channels for Receiving Abundance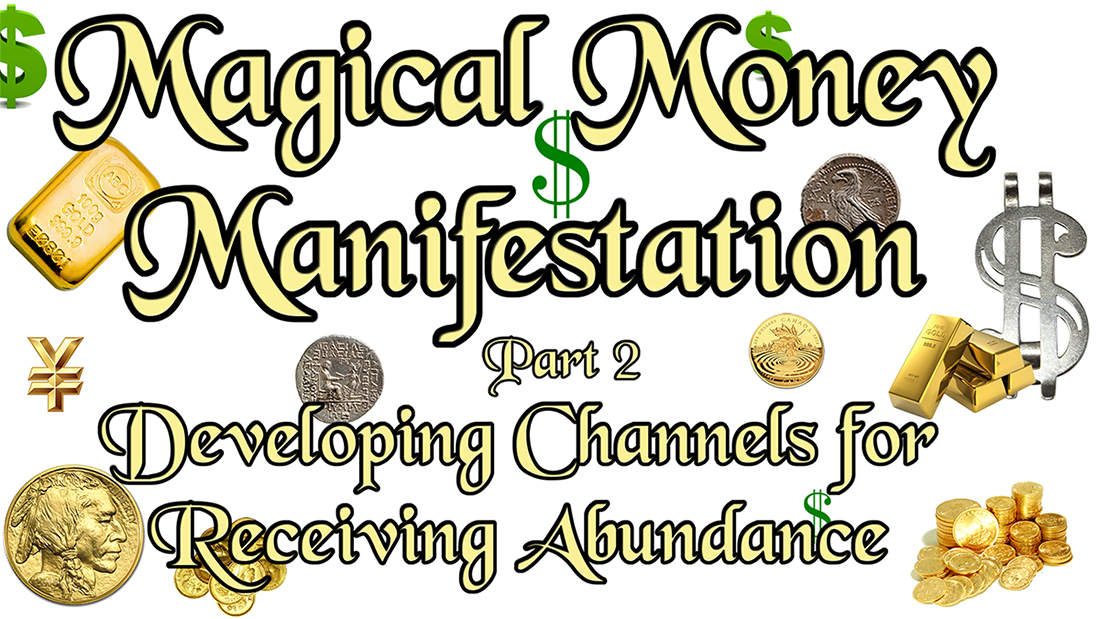 Money doesn't just drop in on you out of the blue. You have to have at least one way to translate abundance-prosperity energy-frequency into actual physical manifestation. That is done by creating a channel of receiving. when you get your manifesting energy going, the money will flow whatever channels you have available, just like a train follows the tracks laid out before it.
Right now, you probably have at least one avenue through which you can receive resources. So consider; if you have more than one channel you can use to receive money and resources through, you'll have more ease, flow, and magic. And probably more money too!
So instead of worrying and fretting about how to make a boatload of money come in through only one channel, it's more effective if you create more than one way to receive abundance.
Since creating more than one wealth channel can be challenging, Galexis will shares ways to dream up and create new avenues through which you can attract and call money and resources through to you.
And as always, Galexis will take you through a meditative process to put the puzzle pieces together, and set up your magical prosperity machine!