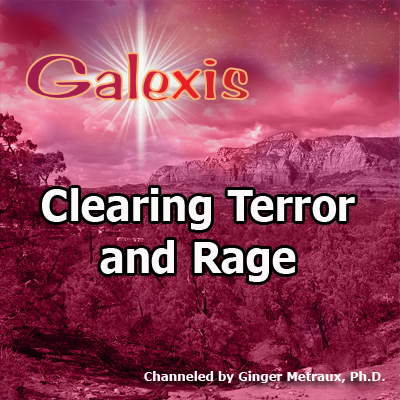 Item Number: 108
Clearing Terror and Rage
Length: Approx. 5½ hours
Price: $44.97
Hidden behind the everyday personal emotions of fear and anger lie the greater octave of the collective emotions of terror and rage. In your childhood and youth, you experienced true terror and rage. And since you could not handle their intensity, you stashed them deep within you and hoped to never feel them again.
However, whenever you expand your consciousness, the hidden terror and rage arise again. As an adult, you are capable of understanding how to free yourself from them now, so they don't keep you from your new world of love, power, freedom and safety.
Let Galexis show you how respond to them, clear the old stashes that you hold in your Unconscious Mind, find the peace that opens you to a future without them, and totally enjoy the present moments of your life.