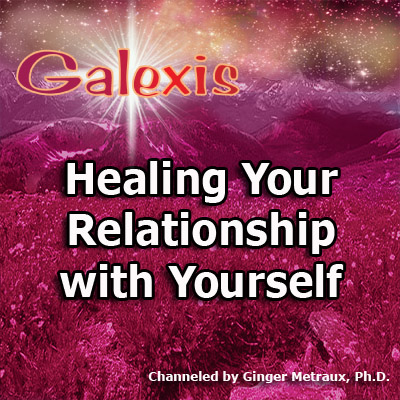 Item Number: 096
Healing Your Relationship with Yourself
Length: Approx. 3½ hours
Price: $34.97
Do you find it easy to love and accept yourself? If you don't yet, don't fret. Here's the step-by-step approach to having the self of your dreams!
Galexis shares how to unshackle yourself from your old, limited ideas of yourself and develop true love for the true you. Once you "know thyself," you can forever soar in the love. The Question and Answer section is heartfelt and enlightening. The meditation that concludes this workshop takes you through life-changing steps to heal your relationship with yourself and then opens you to a new life.
You have to life with yourself for the rest of your life. This quintessential Galexis experience enables the years ahead to be a fun and loving experience!