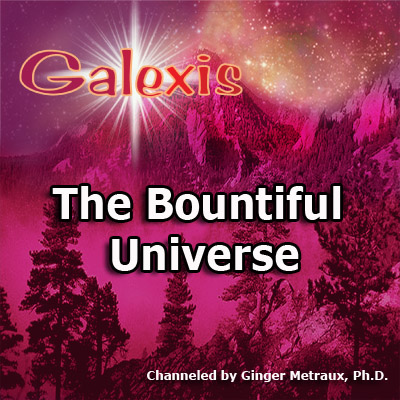 Item Number: 065
The Bountiful Universe
Length: Approx. 3 hours
Price: $24.97
Your survival is guaranteed by your own powerful co-creating contracts. It's time to go beyond! You're ready to receive all the money, love, healing, and awakening available to you in and from a safe and supportive Universe that you can trust.
The secret to receiving is found within the resonance of your being, and in the maintenance of your power of choice. Galexis shares with you how to perceive your receiving capacity in your Receiving Room and how to apply your power in your reality through the Reality Zipper strategy.
After a revealing in-depth question and answer session, Galexis takes you on a magnificent healing meditation to open you to a grandeur of abundance beyond anything you have experienced or imagined before.