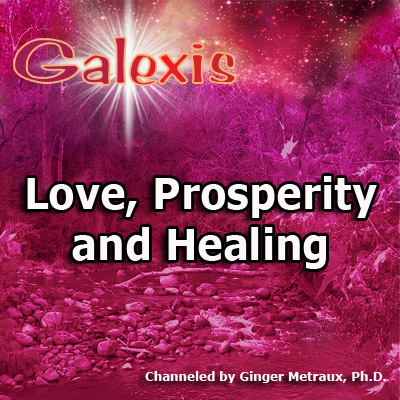 Item Number: 100
Love, Prosperity and Healing
Length: Approx. 5½ hours
Price: $44.97
For too long, traveling the spiritual path meant being an outsider. Not only do you have limited access to the wealth, support, and energy the consensus offers its "own," but you also have built up barriers that deny a healthy relationship to the larger society.
In this workshop, Galexis connects you to the forces of nature that give you the support and energy to build your alternative style of success, and then helps you weed out the fantasies, erroneous judgments, and rebellious resistances of the inner "young adult." As you step into the present moment, you too can attract the success you wish. You can participate in the building of the new reality template where you and all people are empowered and prosperous.
Galexis' in-depth delineations of imprisoning patterns help you see what you need to heal, and the powerful meditations that heal these patterns make this a life-changing workshop!