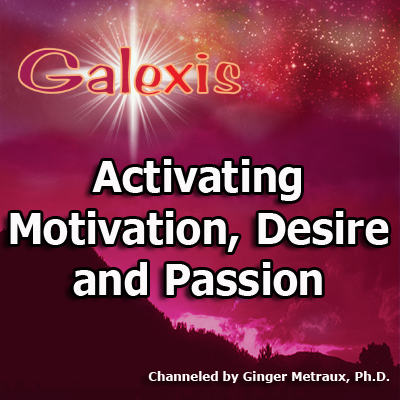 Item Number: 106
Activating Motivation, Desire and Passion
Length: Approx. 6 hours
Price: $44.97
It is easy for us to get lost in life's pressures, distractions and obligations. But when desire, motivation and passion get put on a shelf indefinitely, then we cannot experience the ecstasy of creating, loving, and learning. Our lives remain mediocre and compromised.
Galexis explains how we snag ourselves in resistances, undermine ourselves with self-sabotage, and what we can do to free ourselves. Then Galexis shares how the right motivation can generate the divine energy flow that brings us the meaningful and joyous life we are meant to have.
Let Galexis take you on a journey to step into your desire and passion, envisioning your Life Mission. This is a very Inspiring workshop which evokes deep change!