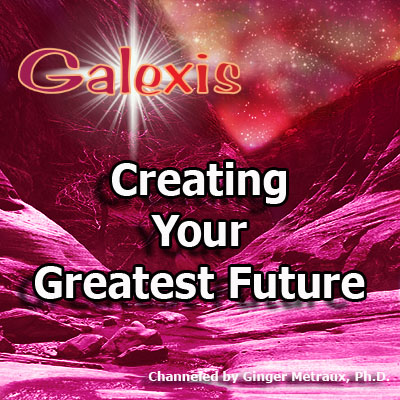 Item Number: 118
Creating Your Greatest Future
Length: Approx. 4 Hours
Price: $34.97
Your Dream of the Future, your chosen Mission, and the willingness to be the successful, empowered, free, and loving are pivotally important right now, post 2012, as you journey forward into the New World and the Light Chaos. You are at a crossroads where you must choose to align to the future of your choice, or accept whatever future is the natural extension of where you are now.
Join Galexis as you contact your Future Self, and receive the healing and release of old dark futures, and then shift to a brighter, more luminous, path of success!
The Q & A's reveal more in-depth awareness of the contexts that positive futures require and give you the concentrated summary of Galexis' most important messages for your life. The two meditations take you to your own personal New World!