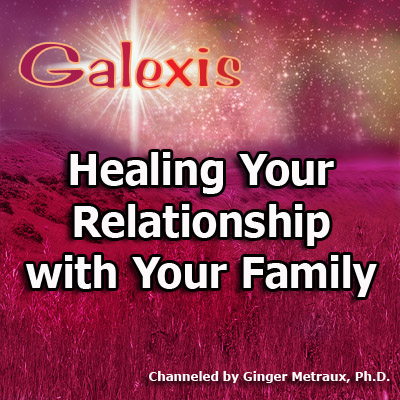 Item Number: 087
Healing Your Relationship with Your Family
Length: Approx. 3 hours
Price: $34.97
You learn the ways of love from your family, whether light and empowering or dark and twisted. Unresolved conflicts between family members account for the deepest and most painful of wounds. The adjustments you make to these hurts and creates conflict. Their impact can determine whether you are happy and fulfilled, or not.
Galexis discusses how you can view, heal and reframe your relationships with your parents, siblings and children to free yourself, enabling you to be the Light you came to be. The interactions during the question and answer section are moving and illuminating, as is this whole workshop.
The love and transformation are palpable! In the meditation, experience the bliss of healing and true forgiveness. You too, can release the painful residues of your past and step into a new freedom and lightness of being.