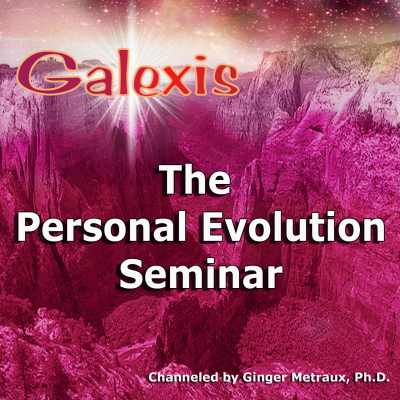 Item Number: 110
The Personal Evolution Seminar
Length: Approx. 11½ hours
Price: $139.97
Your personal evolution is about emerging from the chaos, especially through the Light Chaos (as opposed to the Dark Chaos,) with your new reality template.
Let Galexis help you clarify the pieces of information you need to know, and install the new template within you. Included in this illuminating and inspiring workshop are numerous processes and meditations, fascinating discussions on a range of pertinent topics, tips on how to apply magic and flow to your daily life, and best of all for some folks, the pre and post workshop downloads.
Plan to experience empowerment, joy, and divine love, and be transformed!
The workshop includes 2 energy/information/programming downloads. You listen to one of them before you listen to the workshop and one a few days afterwards.