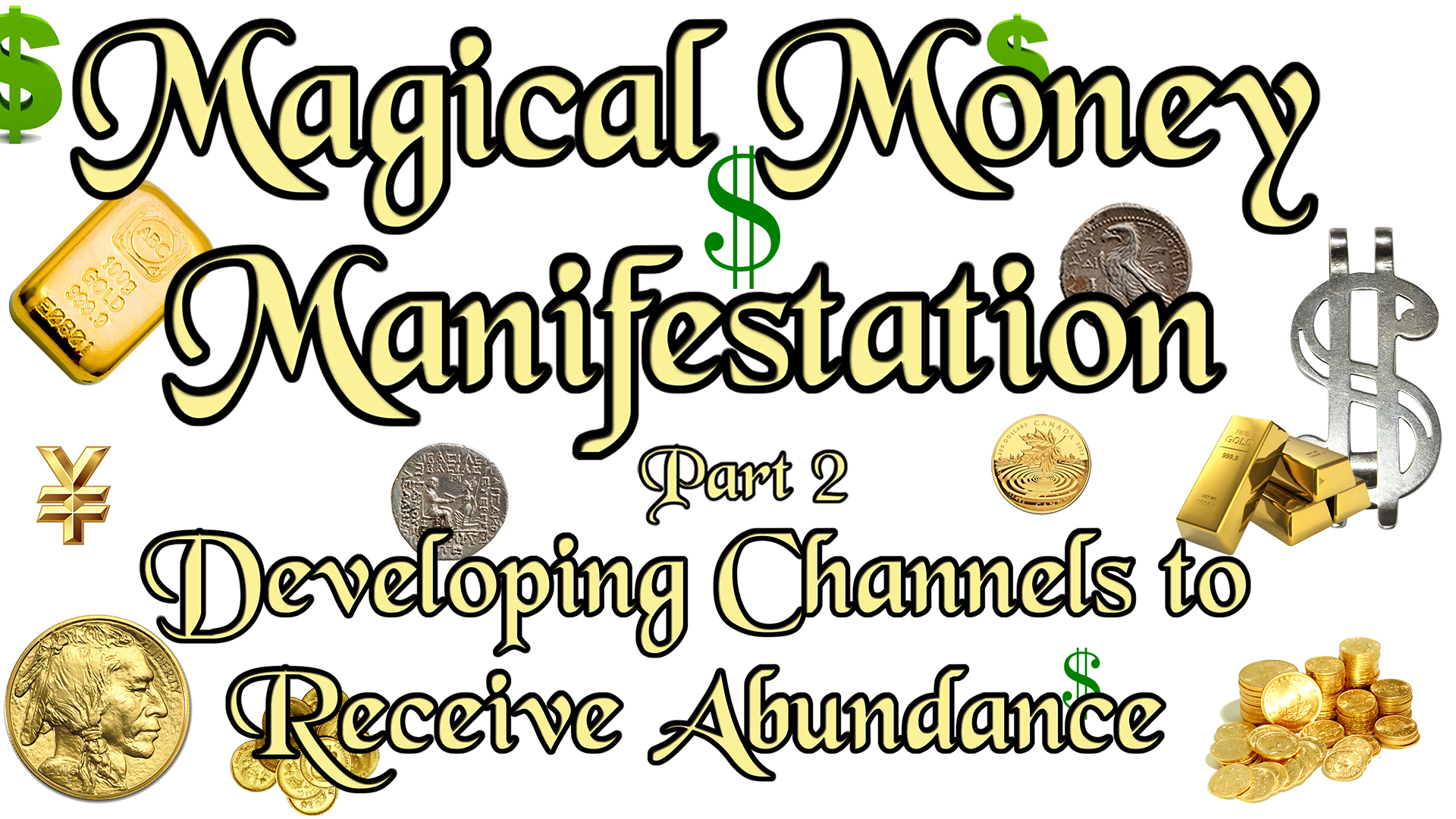 Item Number: 410
Magical Money Manifestation Part Two
Creating Channels to Receive Abundance
Length: 3 hours and 45 minutes
Price: $59.97
Money doesn't just drop in on you out of the blue. You have to have at least one way to the translate abundance/prosperity energy/frequency into actual physical manifestation. That is done by creating a channel of receiving. When you get your manifesting energy going, the money will flow whatever channels you have available, just like a train follows the tracks laid out before it.
Right now, you probably have at least one avenue through which you can receive resources. So consider; if you have more than one channel you can use to receive money and resources through, you'll have more ease, flow, and magic. And probably more money too!
So instead of worrying and fretting about how to make a boatload of money come in through only one channel, it's more effective if you create more than one way to receive abundance.
Galexis takes you deeper into the heart of the collective to discover your own wealth channels. Some are easy to find, and others must be created.
Galexis details these, then, in a beautiful and deep meditation, connects you once again (as in Part 1) with your Divine Energy Self who partners with Money and the Ergregor, where you activate the flow of your channels in your luminous, desired Future that then begins to draw you into a whole new level of resonance.
Finally it's happened to me…
I can feel and sense beyond this suffocating prison I have felt about the money paradigm.
THANK YOU!!!!!!! Love, love and more love.   V.Y.