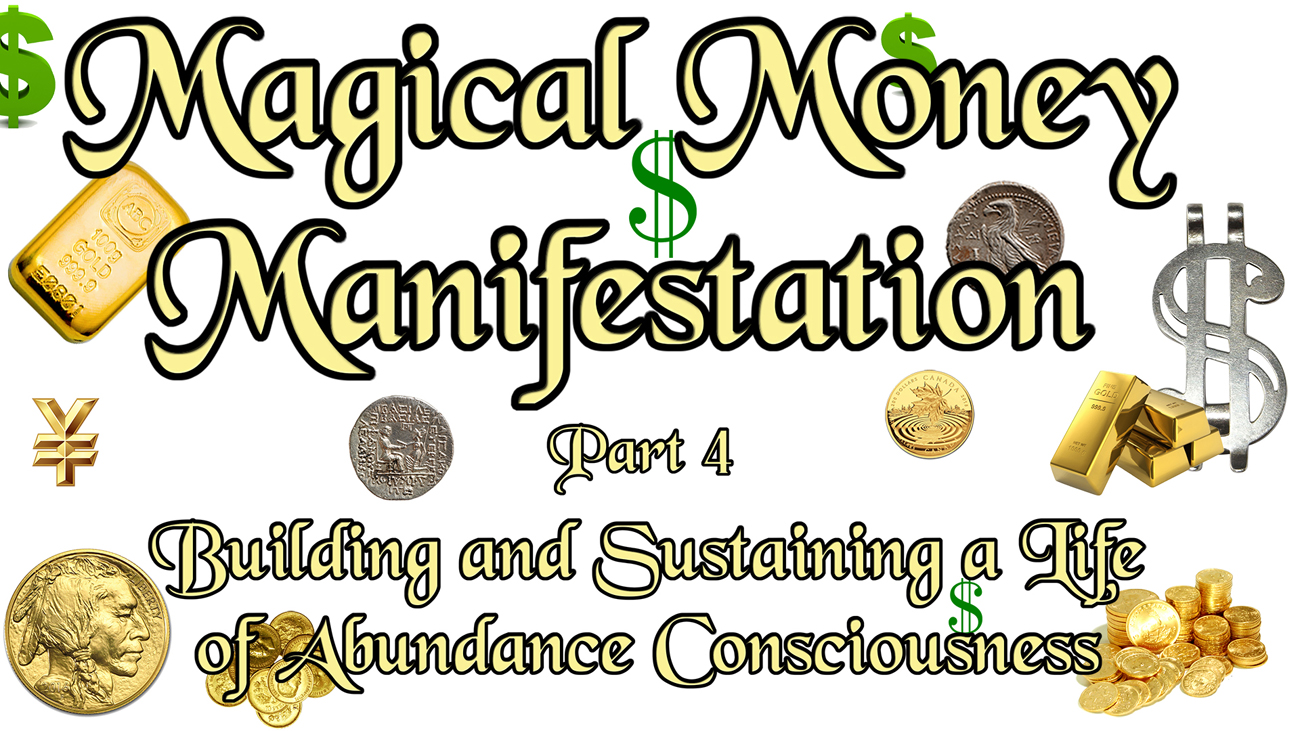 Item Number: 412
Magical Money Manifestation Part Four
Building and Sustaining a Life of Abundance Consciousness
Length: 4 hours and 10 minutes
Price: $59.97
In this final seminar of the Magical Money Manifestation, Galexis takes you to the very top of the world.
They start by revealing the details of how to create and sustain a momentum, and then explain how to build your resonance and power up through 5 levels of money manifestation. Then they introduce you to the traditional institutions and the patriarchs that support the Ergregor and the elite who are beyond money.
Here, you bring your Love, and along with the Society of Dreamers, bring to the world a new spiritual way of money. Connected to the collective, you can open up your channel of money so that you can experience the love, freedom, empowerment and safety/trust of your Divine Plan in your magical life.
In Part Four, you'll learn about;
Managing money basics using spiritual and practical principles
Budgeting, Saving, Spending, Paying bills with Abundance Consciousness
Building a Grander Financial Momentum for your Lifetime
Handling money ups and downs with equanimity and success
Ascend the Five Mindset Levels of Money, from Scarcity Consciousness to Abundance Beyond the Money Game
Step into the Highest Giving and Receiving Stream with the Collective
This seminar is not recommended for those who are not prepared by viewing the previous three seminars of the series.
"Yeah!! Thanks!!!  Love this seminar!!!  And I need to listen and work with it a lot more."  S.R.