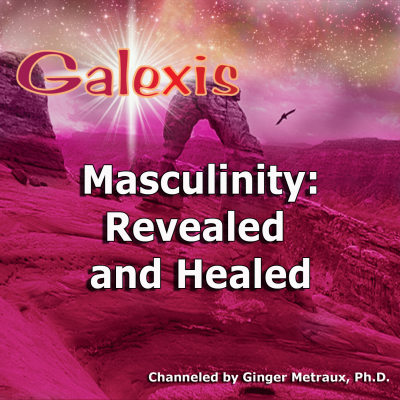 Item Number: 111
Masculinity: Revealed and Healed
Length: Approx. 3¾ hours
Price: $34.97
Galexis reveals the secret stress and pain of men and the women who love them in this exploration of the impact of the distortions of the true and beautiful masculine energy.
First, you will hear about and understand how men are trained to compete for value in the male chauvinist Pecking Order, why they have such fragile egos, what creates difficulties in receiving love, and how everyone is harmed by the relentless hostility and shame.
Daniel shares his personal life experiences in discovering and healing his own secret stresses. You will gain the hope that freedom from this deep pain is truly available to all. The lift and healing of the meditations are phenomenal. Whether you are a man or a women, free yourself now!